Perfect for promoting your student-athletes to college coaches nationwide!
Monthly Subscriptions:
Unlimited Access to All-American Sports Recruiting's College Coach Online Directory for your sport for the term of your subscription.* AASR will email the login for your customized directory withing 24 hrs.
*The College Coaches Directory is updated daily due to constant hiring and relocation of coaches. Should anyone encounter outdated
contact information, simply contact AASR for the updated directory listing.
Choose from the following:
National Directory Subscription: $9.99 per month
Over 35,000 college coaches nationwide!
SAMPLE DIRECTORY
Directory subscribers can click on the college coach's name to email.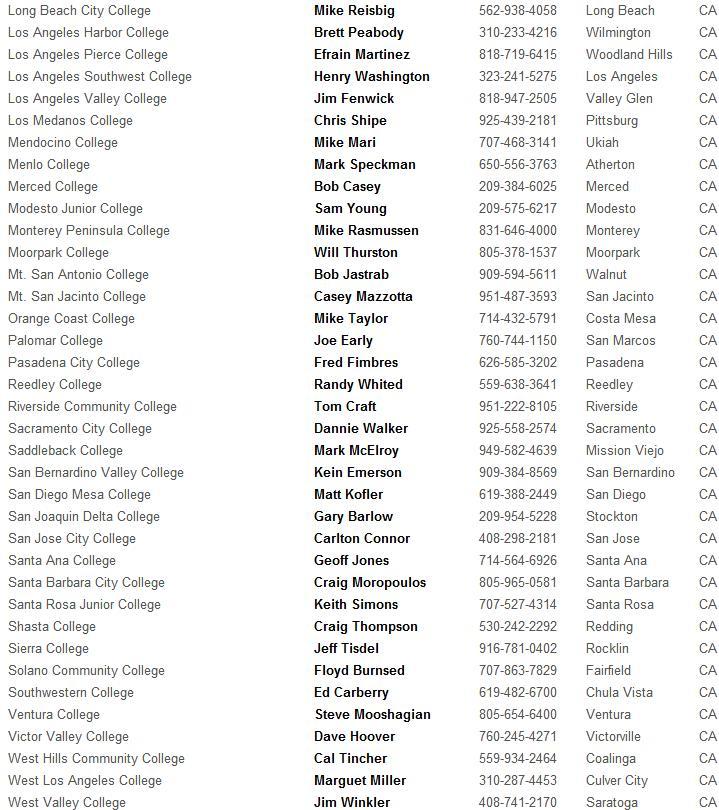 © All-American Sports Recruiting, 2012