Recruiting help to save you money.
If your student-athlete needs to get evaluated by college coaches for scholarship consideration and to sign with a college program, our GUARANTEED College Matching Program is right for you!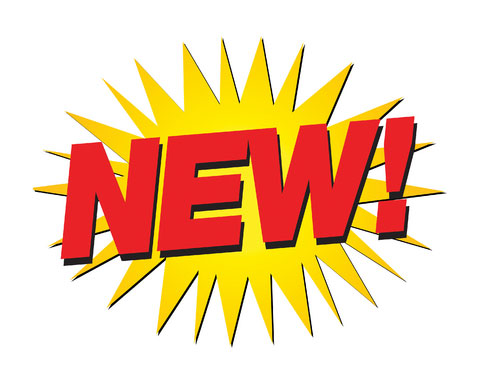 Contact college lacrosse coaches directly! Nationwide college coaches directory with emails now available!
ONLY $49.99
ORDER NOW!
Don't know what to say to college coaches?
Prospects Letter to College Coaches template download available!
College prospects and their parents need to learn as much about the recruiting process. AASR gets student-athletes and parents prepared for the recruiting process by educating them on important and current recruiting regulations that affect them.
AASR helps college prospects by providing access of their FREE MyScoutingReport profile to college coaches nationwide. AASR's College Matching Program is for college prospects that need more targeted marketing and to improve their current recruiting results to better meet their recruiting goals.
TOP 5 RECRUITING THINGS TO DO
1. Develop a recruiting plan and get evaluated by a third party.
What are you currently doing to get evaluated for college scholarships? What results has your current plan produced? If you are not currently being contacted by college coaches at least once per week, then you are not being actively recruited.
You need to be evaluated by as many college coaches nationwide as possible to maximize your scholarship opportunities and securing a college roster spot immediately! Attending available camps and showcases also increases your evaluation exposure to coaches.
2. Create your FREE MyScoutingReport NOW!
Online profiles are the fastest way for college coaches to evaluate a prospects academic qualifications, athletic attributes, highlight/game videos, competition schedules, news articles and how to contact you. Create your FREE MyScoutingReport immediately for scholarship evaluation by college coaches nationwide!
3. Take charge of your game, highlight, or skills video!
DO NOT wait around for someone else to burn game DVD's or edit a highlight video for you! Take control of your recruiting process by taking action each day until your video(s) are complete and accessible by college coaches.
4. Be realistic about your projected college level.
Too many college prospects get focused on competing ONLY for major NCAA Division I programs, that they miss out on opportunities to compete at a lower level and possibly on a scholarship.
5. DO NOT LIMIT YOURSELF!
Time and again college prospects limit themselves to only wanting to compete at a certain level, local area, in-state, U.S. region or certain conferences. The fact of the matter is that college coaches get to choose which players they want on their roster and which to offer scholarships to. It's not the players or parents that choose...once again, it's the college coaches. By limiting yourself to only certain areas for recruitment, you can bet your life that there will be some college coach around the country that could use a student-athlete like you!
MEN'S LACROSSE RECRUITING FAQ
1. What are my chances of getting a Division One
Men's Lacrosse scholarship?
The chances of receiving a division one men's lacrosse are very remote. There are only about 63 division one programs, and they are all only only allowed to have 12.6 scholarships. Only about half of those programs are even fully-funded. The average men's player will receive about a 26% scholarship. There's roughly 150,000 high school players (and growing) and only about 500 Division 1 spots out there. So the odds of receiving any funding at the D1 level are less than 1%.
2. Will attending showcases and tournaments help
me get a men's lacrosse scholarship?
Showcases are a critical part of any overall recruiting strategy. Don't expect to get recruited solely by attending events however, make sure you have a plan for video as well. Ensuring that you get viewership-enable video to college coaches should be your first recruiting priority. This way coaches will have seen you play prior to the event and can prioritize you on their list of players to evaluate while on site.
3. Will attending college lacrosse camps help me get a men's lacrosse scholarship?
If used properly camps can be a critical tool for prospects in the process. Some camps will have several hundred student-athletes in attendance. If you just walk in the door "cold" as an unknown, odds are you won't receive a lot of recruiting benefit from that camp. You will certainly benefit from good coaching and get better - but coaches are going to be able to focus in on you if they don't know that you're coming. The key to maximizing camps from a pure recruiting perspective is to make sure coaches know who you are before you get there. Ideally, the coaches will have seen you play on viewership-enabled video before you attend the camp.
4. How does mail and correspondence work during recruiting?
Mail is nice in recruiting, but all mail means is you're on a list with hundreds of other prospects. The key to correspondence is that's it's personal. If the correspondence you receive isn't personal (handwritten, custom email, social media, etc.) - then that coach hasn't identified you as a legitimate recruit. The ultimate form of correspondence is the phone call. If you aren't corresponding with a coach over the phone he isn't truly recruiting you. Until you get personal correspondence and/or phone calls you should be proactively sending viewership-enabled video to as many college programs as possible at all Division Levels.
5. Will a profile on different high school men's
lacrosse media sites like espn.com help me
receive a division
one scholarship?
These sites are for reporting the news of which players are being recruited or already have athletic scholarship offers. They don't make the decisions on who gets men's lacrosse scholarships, they break the news. These sites are there for the fans and do a great job, but if your goal is to get recruited and ultimately get a men's lacrosse scholarship - you need to get your profile and viewership-enabled video in front of college coaches right away.
MEN'S LACROSSE SCHOLARSHIPS
Programs Scholarships
NCAA I: 59 12.6
NCAA II: 38 10.8
NCAA III: 156 0
NAIA: 0 0
NJCAA: 27 20
TOTAL: 290
NCAA III do not offer athletic scholarships, but offer academic scholarships and financial aid.
WHAT ARE COLLEGE LACROSSE COACHES LOOKING?
Lacrosse (High D1) Attack
Height: 6'1"
Weight: 200 lbs
Coach Keys:
The ability to take over a game at any point. Handling the ball with pressure and confidence. A high IQ and the Quarterback of the offense. A threat to score and distribute. Tough player with great change of direction and vision. Performs well in the biggest stages.
---
Low D1/High D2 Attack
Height: 6'0"
Weight: 195 lbs
Coach Keys:
Shows flashes of taking over games. A consistent threat to score and point up points. Handles the ball often and with successful out comes. Might not be the flashy player but always getting the job done. Does all the little things well and competes.
---
High D3 Attack
Height: 5'10"
Weight: 185 lbs
Coach Keys:
A consistent ability to find teammates for scoring chances and steady offense. Moves the ball well and can make a solid impact in goals and assist. Good athlete who has the ability to create offense.
---
Low D3/JUCO Attack
Height: 5'9"
Weight: 175 lbs
Coach Keys:
Steady contributor on offense. Good athlete and quick. Uses their advantages very well. Finds a way to be a steady threat.
Lacrosse (High D1) Defense
Height: 6'2"
Weight: 215 lbs
Coach Keys:
Can take over a game or the player they're covering. Great on-ball skills and the commander of the defenders around them. Handles the ball often and a threat in the clearing game. Always covering the top offensive player for the other team with great results. A great mix of physical presence and technical skill.
---
Low D1/High D2 Defense
Height: 6'1"
Weight: 205 lbs
Coach Keys:
Steady influence on the player they are covering. Steady mix of GB play and 1 vs. 1 defense. Shows flashes of being the top defensive player on the field. Can cover the top tier offensive threats. Great athletic ability.
---
High D3 Defense
Height: 6'0"
Weight: 190 lbs
Coach Keys:
Solid athlete who is a steady contributor. Handles the ball often and finds roles they succeed in. Can cover solid offensive threats and performs well.
---
Low D3/JUCO Defense
Height 5'10"
Weight: 180 lbs
Coach Keys:
Steady contributor in team concepts. Good athlete and help defense. Uses their advantages very well, and really helps out with communication.
Lacrosse (High D1) Goalie
Height 6'2"
Weight: 200 lbs
Coach Keys:
Can take over the game at any moments. Shows that any goals come with difficulties. Makes all the "must" saves and many they should not even have a chance on. Great at communication and the leader of the defense. Can lead the break out, solid and accurate in the clearing fame.
---
Low D1/High D2 Goalie
Height 6'1"
Weight: 195 lbs
Coach Keys:
Shows flashes of greatness and very stubborn in net. Communicates and leads the defense in front of them. Strong with handling the ball in clearing game. Leads those around them.
---
High D3 Goalie
Height 5'10"
Weight: 185 lbs
Coach Keys:
Solid in net with fundamentals. Communicates well with the defense and can keep a team in the game. Strong in the clearing game and handles the ball with confidence.
---
Low D3/JUCO Goalie
Height: 5'9"
Weight: 175 lbs
Coach Keys:
Gets to all the steady saves. Strong communicator in the net and handles the ball often in the clearing game.
High D1 Midfield
Height: 6'2"
Weight: 210 lbs
Coach Keys:
The ability to take over a game at any point. Handling the ball with pressure and confidence. A high IQ and the Quarterback of the offense. A threat to score and distribute. Tough player with great change of direction and vision. Performs well in the biggest stages.
---
Low D1/High D2 Midfield
Height: 6'1"
Weight: 200 lbs
Coach Keys:
Great athlete who moves the ball and is a steady contributor on the score sheet. Shows the ability to demand extra attention on the offensive end. Solid on defense & / specialty positions - FO / DM
---
High D3 Midfield
Height: 6'0"
Weight: 190 lbs
Coach Keys:
Good athlete who knows their role. Finds a way to steady be a factor and difference maker. Solid dodger and feeder. Shows flashes of the ability to be the go-to player.
---
Low D3/JUCO Midfield
Height: 5'10"
Weight: 180 lbs
Coach Keys:
Strong contributor on offense and truly finds their niche. A threat in transition and finds teammates to incorporate / create scoring chances.
LACROSSE RECRUITING CALENDAR
Freshmen Year
Research 2-3 schools per week
Create a list of prospective schools consider both athletics and academics
Film highlights tape

Join a local Lacrosse team
Rules/Tips to Remember:
Coaches are watching your development throughout high school at camps, in school and on the field

DI and DII coaches can't personally contact you until Junior year

DIII and NAIA coaches can contact you at anytime
Important to do be familiar with the school both athletically and academically
Sophomore Year
Film your highlights tape
Get an evaluation of your skills tape
Continue to research prospective schools

Narrow your list of schools
Rules/Tips to Remember:
September 1st of your Junior year is the first day DI and DII coaches can send you more personalized letters and emails
Junior Year
Film your highlights tape
Follow-up with coaches you've contacted in a TIMELY manner
Invite coaches to your games - let them know about your season schedule
Ask coaches where you stand on their recruits list
Fill out questionnaires
Respond to EVERY coach
Make unofficial visits to schools
Narrow down your prospective schools list
Rules/Tips to Remember:
DI and top DII programs will make offers during Junior year
If you haven't heard from DI coaches, start reaching out to DII, DIII or NAIA programs
Senior Year
Make official visits
Follow-up with coaches and respond in a TIMELY manner
Apply to the schools- applications
Apply for Financial aid – fafsa.ed.gov starting Jan. 1

st

Sign and Commit to a school and program (Early signing- second week of Nov, regular-April)
Find out the summer workout schedule
Get ready for an experience of a lifetime
FILMING YOUR LACROSSE VIDEO
Men's Lacrosse Skill Video Guidelines
Having a good recruiting video is extremely important for every high school lacrosse player hoping to earn a college lacrosse scholarship. Coaches generally don't have the time or travel budget that it takes to see dozens of lacrosse recruits in person. That's why a well-made highlight video is an essential portion of your online resume. It takes just a few minutes for a recruiting video to show off the skills of a high school lacrosse recruit.But realize that if you want your highlight video to be effective, you need to be aware of what exactly lacrosse coaches are looking for. In terms of recruiting videos, each sport is different.
For example, a lacrosse highlight video for field players should use 20 to 40 plays taken from game footage. Goalkeepers should combine in-game clips with a fair amount of skills footage. Follow the guidelines below if you want to create an impactful recruiting video.
How to Film
Tape from a high perspective when possible (at least several feet from the ground). A tripod is highly recommended.
Do not zoom in and out. The wider the angle the better.
Imagine the field separated into thirds (offensive, middle, defensive). When the ball is in the offensive or defensive third of the field, film the entire 18-yard box and beyond. When the ball is in the middle of the field, film the entire middle third.
Show enough of the field so that we are able to see the player's vision, runs with and without the ball, use of space, combinations with teammates, etc.
Coaches want to see the progression of each play so you need a wide enough angle to capture multiple players, but they also want to see foot skills and technical abilities so do not lose focus on the primary player you are recording.
Field Players: Game footage
Generally one to two matches is sufficient, but if you are not able to log 40 worthy plays you may send additional games.
Send games against your best competition (Club, US Lacrosse, competitive high school teams).
Goal Keepers: Half game footage and half skills footage will be beneficial. Skills footage should be no longer than 10 minutes in its raw form.
Field Player: Match Footage Only
Shooting: High, middle and low shots on goal, both stationary and driven shots
Stick Skills: Handling the ball under pressure from another player as well as unguarded
Passing: Show 5 repetitions of each lateral and forward passing, as well as 5 repetitions each of the player receiving lateral and forward passes
Off-Hand: Repeat shooting and passing skills with your off hand (left hand for right handed players and vice versa)
Ground Balls: Scooping up ground balls at game pace and/or under pressure
Goalies: Skills Footage and Match Footage
Shots: Show someone shooting on you. Vary the shots and highlight your ability to cover shots on the ground, at the crossbar and in the corners.
Clearing: Show yourself clearing the ball from the goal and from outside the goal in the crease.
SAMPLE MEN'S LACROSSE RECRUITING VIDEO