Recruiting help to save you money.
If your student-athlete needs to get evaluated by college coaches for scholarship consideration and to sign with a college program, our GUARANTEED College Matching Program is right for you!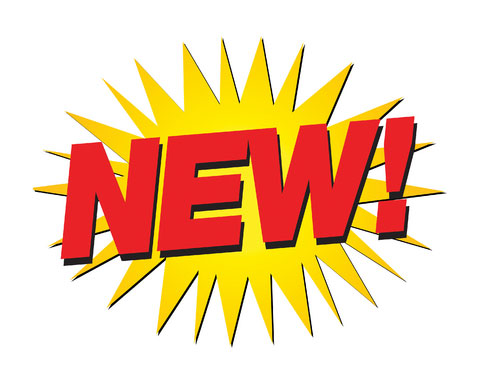 Contact college rowing coaches directly! Nationwide college coaches directory with emails now available!
ONLY $49.99
ORDER NOW!
Don't know what to say to college coaches?
Prospects Letter to College Coaches template download available!
College prospects and their parents need to learn as much about the recruiting process. AASR gets student-athletes and parents prepared for the recruiting process by educating them on important and current recruiting regulations that affect them.
AASR helps college prospects by providing access of their FREE MyScoutingReport profile to college coaches nationwide. AASR's College Matching Program is for college prospects that need more targeted marketing and to improve their current recruiting results to better meet their recruiting goals.
TOP 5 RECRUITING THINGS TO DO
1. Develop a recruiting plan and get evaluated by a third party.
What are you currently doing to get evaluated for college scholarships? What results has your current plan produced? If you are not currently being contacted by college coaches at least once per week, then you are not being actively recruited.
You need to be evaluated by as many college coaches nationwide as possible to maximize your scholarship opportunities and securing a college roster spot immediately!
Attending several camps and showcases also increases your evaluation exposure to coaches.
2. Create your FREE MyScoutingReport NOW!
Online profiles are the fastest way for college coaches to evaluate a prospects academic qualifications, athletic attributes, highlight/game videos, review game schedules, news articles and how to contact you. Create your FREE MyScoutingReport immediately for scholarship evaluation by college coaches nationwide!
3. Take charge of your game, highlight, or skills video!
DO NOT wait around for someone else to burn game DVD's or edit a highlight video for you! Take control of your recruiting process by taking action each day until your video(s) are complete and accessible by college coaches.
4. Be realistic about your projected college level.
Too many college prospects get focused on competing ONLY for major NCAA Division I programs, that they miss out on opportunities to compete at a lower level and possibly on a scholarship.
5. DO NOT LIMIT YOURSELF!
Time and again college prospects limit themselves to only wanting to compete at a certain level, local area, in-state, U.S. region or certain conferences. The fact of the matter is that college coaches get to choose which players they want on their roster and which to offer scholarships to. It's not the players or parents that choose...once again, it's the college coaches. By limiting yourself to only certain areas for recruitment, you can bet your life that there will be some college coach around the country that could use a student-athlete like you!
MEN'S ROWING RECRUITING FAQ
1. WHAT ARE KEY ROWING MEASURABLES?
Erg Times
Splits for 2K and 5K races
Height
2. WHAT CAN I BE DOING TO IMPROVE MY ROWING?
Join a club team
Practice on rowing machine
Work on technique
Lower erg scores
Cardio training
Resistance training
3. WHEN DOES THE COLLEGE ROWING RECRUITING PROCESS BEGIN?
Usually towards the end of junior year
Can sign during November Early Signing Period during senior year.
4. DO I NEED A VIDEO FOR ROWING RECRUITING?
College coaches need to evaluate your rowing technique.
5. WHAT IS A TYPICAL DAY LIKE FOR AN INTERCOLLEGIATE ROWER?
In the boat for practice by 5:30 am.

Practice for a hour and a half
WHAT ARE COLLEGE ROWING COACHES LOOKING FOR?
Lightweight:
Weigh less than 160 lbs
5'11 and taller
Heavyweight:
High school or club teams:
MEN'S ROWING SCHOLARSHIPS
Programs Scholarships
NCAA I: 34 0
NCAA II: 6 0
NCAA III: 30 0
NAIA: 5 0
NJCAA: 0 0
TOTAL: 75
NCAA III do not offer athletic scholarships, but offer academic scholarships and financial aid.
MEN'S ROWING RECRUITING CALENDAR
Freshman Year
Research two to three schools each week

Build a list of 15 to 25 prospective colleges

Create a highlight video

Begin rowing for a club

Attend rowing camps to improve your skills

Start developing an excellent academic record
Sophomore Year
Add to your highlight video

Continue to compete in club crew

Keep researching prospective schools

Work hard in the classroom
Junior Year
Keep adding to your highlight video

Respond to every coach that you hear from

Fill out college questionnaires

Make more unofficial visits

Narrow your list of prospective schools

Concentrate on maintaining good grades
Senior Year
Make official visits

Follow-up with coaches that show the most interest

Begin applying to schools

Apply for financial aid (FAFSA) beginning January 1

Finish your academic career strong

Sign and commit to a college rowing program

Adhere to a summer training program