Recruiting help to save you money.
If your student-athlete needs to get evaluated by college coaches for scholarship consideration and to sign with a college program, our GUARANTEED College Matching Program is right for you!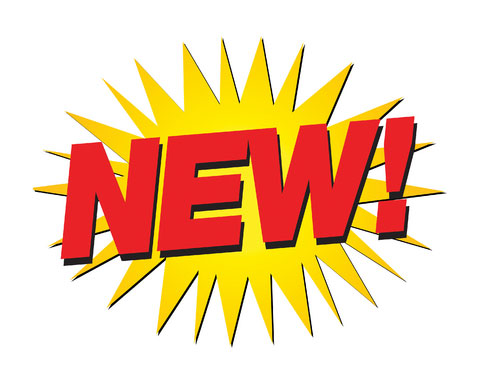 Contact college baseball coaches directly! Nationwide college coaches directory with emails now available!
ONLY $49.99
ORDER NOW!
Don't know what to say to college coaches?
Prospects Letter to College Coaches template download available!
College prospects and their parents need to learn as much about the recruiting process. AASR gets student-athletes and parents prepared for the recruiting process by educating them on important and current recruiting regulations that affect them.
AASR helps college prospects by providing access of their FREE MyScoutingReport profile to college coaches nationwide. AASR's College Matching Program results to better meet their recruiting goals.
TOP 5 RECRUITING THINGS TO DO
1. Develop a recruiting plan and get evaluated by a third party.
What are you currently doing to get evaluated for college scholarships? What results has your current plan produced? If you are not currently being contacted by college coaches at least once per week, then you are not being actively recruited.
You need to be evaluated by as many college coaches nationwide as possible to maximize your scholarship opportunities and securing a college roster spot immediately! Attending available camps and showcases also increases your evaluation exposure to coaches.
2. Create your FREE MyScoutingReport NOW!
Online profiles are the fastest way for college coaches to evaluate a prospects academic qualifications, athletic attributes, highlight/game videos, competition schedules, news articles and how to contact you. Create your FREE MyScoutingReport immediately for scholarship evaluation by college coaches nationwide!
3. Take charge of your game, highlight, or skills video!
DO NOT wait around for someone else to burn game DVD's or edit a highlight video for you! Take control of your recruiting process by taking action each day until your video(s) are complete and accessible by college coaches.
4. Be realistic about your projected college level.
Too many college prospects get focused on competing ONLY for major NCAA Division I programs, that they miss out on opportunities to compete at a lower level and possibly on a scholarship.
5. DO NOT LIMIT YOURSELF!
Time and again college prospects limit themselves to only wanting to compete at a certain level, local area, in-state, U.S. region or certain conferences. The fact of the matter is that college coaches get to choose which players they want on their roster and which to offer scholarships to. It's not the players or parents that choose...once again, it's the college coaches. By limiting yourself to only certain areas for recruitment, you can bet your life that there will be some college coach around the country that could use a student-athlete like you!
WOMEN'S TENNIS RECRUITING FAQ
1. What should I include in my tennis highlight video?
Your film needs to include footage on footwork and strokes. Forehands, backhand, overheads, serves and volleys are important in evaluating your mechanics.
2.
Should I be playing only singles tennis during high school?
Play doubles. Doubles makes you a better singles player and it helps with recruiting. Volley and doubles are very important at the collegiate level and by playing doubles, you'll be able to showcase it.
3. What are some of the tennis tournaments I should be attending for exposure?
Consider participating in the USTA Kalamazoo Tournaments, Orange and Easter Bowls. These are national and internationally competitive tournaments.
4.
What should I be doing off the tennis court to make myself better?
Incorporate lateral movements, plyometrics, sprints, long distance running, stretching and lots of rest into your training to gain greater agility.
5.
I have aspirations of going pro, what are some steps I should be taking?
Only a handful of athletes will go on to the pro level. They usually compete in national championships in the high Division I level. The student athletes who want to go pro out of high school will likely join an academy to train full-time.
WHAT ARE COLLEGE TENNIS COACHES LOOKING FOR?
Knowing exactly what college tennis coaches are looking for can make the tennis scholarship process a lot easier for women's tennis recruits. AASR's tennis recruiting guidelines can help you decide the level of competition that you're best suited for. The guidelines also give a tennis recruit an overview of how many tennis scholarships and college tennis programs are out there to choose from (in the NCAA, NAIA and NJCAA).
Knowledge is an extremely important tool in the tennis recruiting process. Learn from AASR's guidelines and make the job of finding a tennis scholarship a little easier.
Grades: 3.0 GPA + 24 ACT + 1000 SAT (out of 1600)
Tier 1 Tennis
Coaching Keys:
USTA & ITA/ITF Qualifications:
Zonal Team Experience
USTA Sectional Rank - Top 30 in Tier 1 Section, Top 15 in Tier 2 Section
Tennisrecruiting.net Qualifications:
Minimum 4 star recruit, preferred 5 star +
National Ranking 250 or below
Attended one of the following Academies:
Evert Tennis - FL
Saddlebrook Academy - FL
Bolletierri Academy - FL/PA
John Newcombe Tennis Academy Camp ,TX
ITA International Tennis Academy Camp - FL
Rick Macci Tennis Academy - FL
Windward Academy - GA
Tier 2 Tennis
Coaching Keys:
USTA & ITF Qualifications:
Zonal Team Experience
USTA Sectional Rank - Top 60 in Tier 1 Section, Top 30 in Tier 2 Section
Tennisrecruiting.net Qualifications:
Minimum 3 star recruit, preferred 4 star +
National Ranking 250 or below
Tier 3 Tennis
Coaching Keys:
USTA & ITA/ITF Qualifications:
District Rank - Top 50, Sectional Rank highly desired.
USTA experience is strongly preferred at D2, but not necessary.
Tennisrecruiting.net Qualifications:
Preferred 1 star +
National Ranking 500 or below
Tier 4 Tennis
Coaching Keys:
USTA & ITA/ITF Qualifications:
District Rank - preferred Top 50, Sectional Rank preferred
Several years experience preferred.
Tennisrecruiting.net Qualifications:
WOMEN'S TENNIS SCHOLARSHIPS
PROGRAMS SCHOLARSHIPS
NCAA I: 320 8
NCAA II: 212 6
NCAA III: 361 0
NAIA: 110 5
NJCAA: 141 9
TOTAL: 1144
NCAA III: Do not offer athletic scholarships, but offer academic scholarships and financial aid.
WOMEN'S TENNIS RECRUITING CALENDAR
Freshmen Year
Research 2-3 schools per week
Create a list of prospective schools consider both athletics and academics
Make a highlight film of skills

Attend camps with the goals of honing your skills and to gain exposure




Rules/Tips to Remember:

Coaches are watching your development throughout high school at camps, in school and on the field

DI and DII coaches can't personally contact you until Junior Year

DIII and NAIA coaches can contact you at anytime
Important to do be familiar with the school both athletically and academically
Sophomore Year
Continue to research prospective schools

Fill out questionnaires


Junior Year
Stay proactive in communication with coaches

Invite coaches to your matches, let them know your schedule
Ask coaches where you stand on their recruits list
Fill out questionnaires
Respond to EVERY coach
Make unofficial visits to schools
Narrow down your prospective schools list

Rules/Tips to Remember:

September 1

st

of Junior year is the first day that DI and DII coaches can send you more personalized letters and emails
DI and DII coaches will start calling you this summer
DI coaches can start calling you once per week and scheduling off-campus visits on or after July 1st
DII coaches are allowed to start calling and scheduling off-campus visits on or after June 15th
Junior College is another option if you would like to develop acadmically
Senior year- November is early signing period
Senior year – spring time- the DII, DIII, NAIA still make offers
Senior Year
Make official visits – only allowed 5
Follow-up with coaches and respond in a TIMELY manner
Apply to the schools- applications
Apply for financial aid FAFSA.ed.gov starting Jan. 1

st

Sign and Commit to a school and program
Find out the summer workout schedule
Get ready for an experience of a lifetime
FILMING YOUR TENNIS VIDEO
How to Film:
Rallies and match footage - film elevated from anywhere on the court so ball position can be seen.
Film from obstructed view. Do not film through fencing or chain link.
A tripod is highly recommended.
Do not zoom in and out.
Do not follow the ball or move the camera while filming.
Station the camera view so that the player is always in the picture no matter where they are on the court without needing to move the camera.
Always film so ball location can be seen.
Position the camera on one back corner of the court, and take shows the player both on the same side of the court as the camera and the opposite side.
Focus the camera so that only the player showcasing skills is in the frame. Coaches are interested in mechanics, footwook and stroke work.
Specific Inclusions:
10 forehand and 10 backhand strokes

10 forehand volleys and 10 backhand volleys

5 overheads

20 serves, 10 from each side of the court

10 serve returns, 5 from the each side of the court
SAMPLE WOMEN'S TENNIS RECRUITING VIDEO